Meet Our Team
The Morrissey Goodale team brings vast experience, tremendous passion, and boundless energy to every client engagement.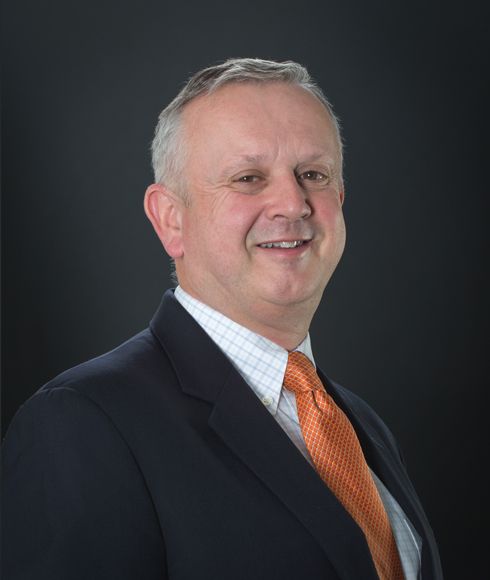 Mick Morrissey
Managing Principal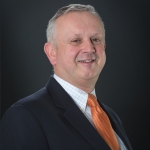 Mick Morrissey
Managing Principal
---
For over twenty years, Mick has been advising architecture, engineering, planning and environmental consulting firms. Prior to co-founding Morrissey Goodale LLC, Mick served as Director of Strategic Growth for PBS&J, one of the nation's leading EA firms. For a decade before that he developed and led the premier management consulting business serving the AEP & Environmental Consulting industry.
Mick has authored numerous articles and publications on business management and trends in the AEC industry. He has been cited in Engineering News Record, POB, Architecture and Inc. magazines, the Boston, Sacramento and Providence Business Journals, and The Boston Globe on trends and issues in the architecture/engineering/planning and environmental consulting industry. He is the author of Engineering Inc.'s popular Mergers and Acquisitions section. He served as editor for ZweigWhite's Strategic Planning Advisor and was a contributing author for the firm's Insiders Guide to Strategic Planning and Insiders Guide to Mergers and Acquisitions. Since 1998, Mick has spoken annually at national AEC industry conferences and gatherings on the topics of strategic planning, mergers and acquisitions, organization structure and leadership development and transition.
Mick received his MBA from the Carroll School of Management at Boston College in 1994 and a BS in Civil Engineering from University College Dublin in 1986. He is a graduate of Belvedere College in Dublin, Ireland.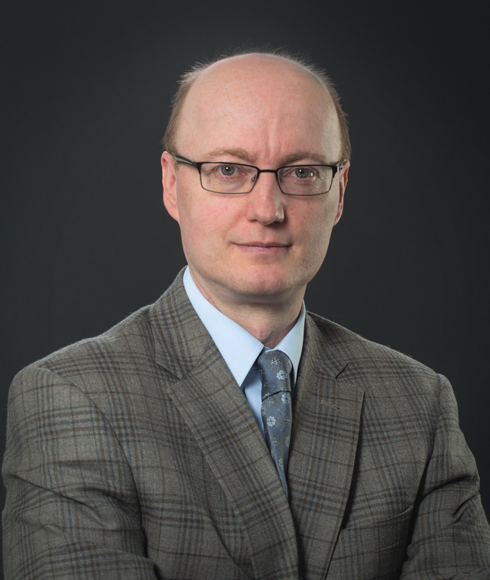 Mark Goodale
Principal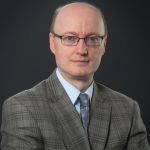 Mark Goodale
Principal
---
Mark is a co-founder of Morrissey Goodale. His breadth of experience includes organizational development, strategic planning, mergers & acquisitions, marketing, and executive search. He is a trusted advisor and coach to dozens of industry executives.
Before helping to establish Morrissey Goodale, Mark was the Corporate Strategic Marketing Manager at PBS&J (now a part of Atkins) where he was charged with improving and implementing progressive corporate initiatives geared to position the firm for successful, large-scale client pursuits. Prior to that, he worked at ZweigWhite for over a decade and headed the firm's strategic business planning and marketing business units.
Mark has authored numerous articles for industry magazines such as Civil Engineering Magazine, CE News, and Consulting Specifying Engineer. He has been quoted many times in various industry publications and newspapers, and is featured in the Morrissey Goodale/Axium video series, "Building High-Performance Organizations". Mark was also a frequent contributor to ZweigWhite's publications and events, and authored The Healthcare Market for AEP and Environmental Consulting Firms, the first of ZweigWhite's market intelligence reports. Always a top-rated speaker, Mark delivers presentations around the country on a wide variety of management topics at AIA, ACEC, NSPE, CSE, and ZweigWhite events.
Mark received his MBA from the Sawyer School of Business at Suffolk University where he now teaches Business.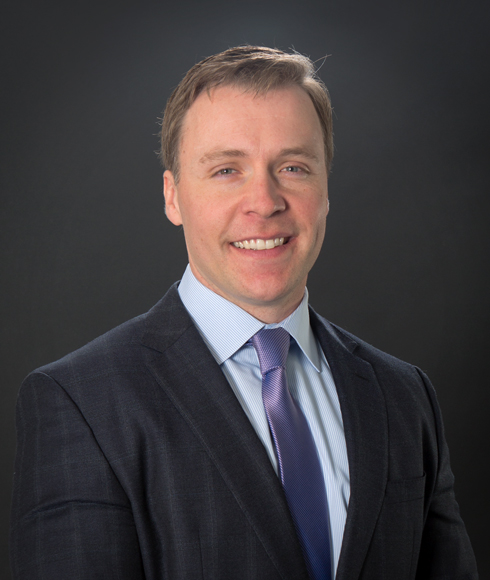 Nick Belitz, CVA
Principal Consultant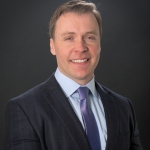 Nick Belitz, CVA
Principal Consultant
---
Nick specializes in merger and acquisition advisory for both sell-side and buy-side engagements, as well as valuation, financial advisory, and strategic business planning projects. Nick's expertise lies in financial analysis, forecasting, and reporting, as well as deal structure and strategic business analysis.
Nick has worked within and for the AEC industry since the start of his career and has held a number of roles. Before joining Morrissey Goodale, Nick was an analyst for Encana Oil & Gas, where he assessed the company's historical natural gas production relative to its capital expenditures and human capital resources and forecasted future capital requirements. He has also worked as a project manager for commercial and residential developers, in which roles he was responsible for the overall financial performance and customer satisfaction of each of his projects. With Ascendant Development Corporation, Nick oversaw the development and construction of light industrial projects in the Western United States with a total capitalization of $72 million. He also provided regular analysis and forecasting of the financial performance of each project and communicated that information to the company's investor groups.
Prior to working at Ascendant, Nick was a project manager with Toll Brothers, the luxury homebuilder, in the Denver area. At Toll Brothers, he oversaw developments representing $40 million in revenue while working with engineers, architects, and construction teams to build three high-end residential communities. Finally, Nick began his career at ZweigWhite in the Boston area, where he specialized in strategic business planning, merger and acquisition, and financial advisory projects for design firms and construction companies.
Nick received his Master of Business Administration degree from the University of Southern California in 2006 and graduated cum laude from Boston College in 2000. Nick also holds the Certified Valuation Analyst ("CVA") designation conferred by the National Association of Certified Valuation Analysts.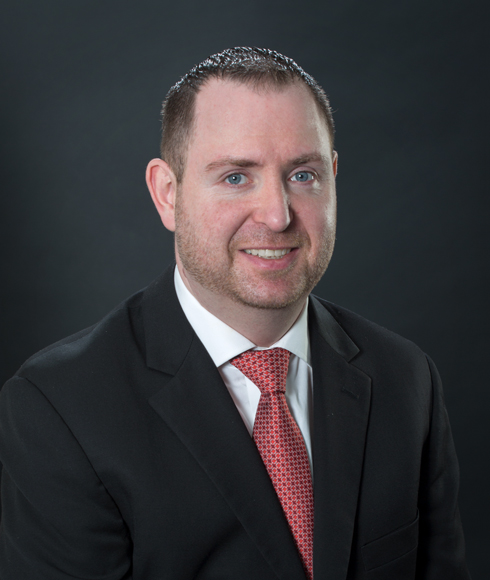 Derwin Irvine
Principal Consultant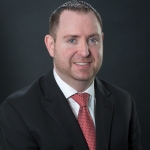 Derwin Irvine
Principal Consultant
---
Derwin is a human resources consultant specializing in recruitment and retention of senior-level AEC talent. The vast majority of his career has focused on advising and filling positions for architecture, engineering, environmental, planning and construction consulting firms of all sizes across North America.
Derwin has filled hundreds of positions in the AEC space in multiple disciplines and markets throughout North America. He has managed and led recruiting teams for ENR Top 20 firms, implementing a strategic recruitment doctrine founded on targeted proactive search and outreach. Derwin's unique background includes conducting complex "key hire" and executive-level searches that are fundamental to the growth plans of his clients.
His commitment to quality and energetic work style are complemented by his ability to effectively understand and market his clients. Derwin is particularly adept at engaging business leaders, understanding their issues, and working closely with them to achieve their resourcing objectives.
Prior to joining Morrissey Goodale, Derwin was national Recruiting Director for HNTB (ENR #20). Before that, he was Northeast Regional Recruiting Manager for Jacobs Engineering (ENR #2) which he joined after growing and leading ZweigWhite's recruiting practice.
Derwin received a Bachelor of Arts in Business with a specialty in Human Resource management from the University of Ulster in Northern Ireland. He is a nationally published author writing on a range of HR and recruiting topics for Morrissey Goodale's A/E Recruiting Flash.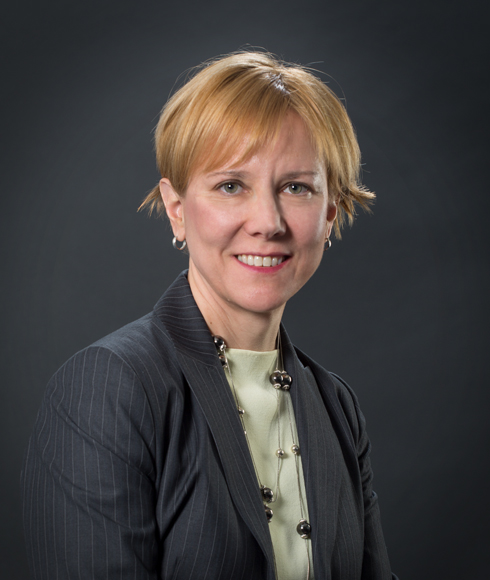 Christine Brack, PMP
Principal Consultant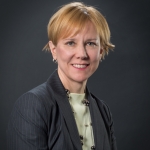 Christine Brack, PMP
Principal Consultant
---
Christine leads the firm's Chicago office. Her focus is helping AEC firms in the areas of strategy, organizational effectiveness, and operational improvement. She also consults with clients on project delivery, and assists in implementing changes via firm-wide education and training.
Christine draws her AEC experience from her time with a large general contractor as a project manager on new construction and adaptive reuse projects in the higher education arena. Prior to joining Morrissey Goodale, Christine was Global Marketing Manager for Keystone Analine Corporation, Director of Consulting at ZweigWhite, and a strategy and research consultant at both Frost & Sullivan and The Economist Intelligence Unit.
Christine is a professional affiliate of the AIA and is a frequent speaker at AIA and ACEC regional seminars. She has also contributed extensively to CENews on the topics of project management, advancing women in the profession, and developing young leaders.
Christine received her MBA from Thunderbird, The American Graduate School of International Management, Bachelor of Business Administration (BBA) from Saint Mary's of Notre Dame, and Bachelor of Arts (BA) in German Language from Purdue University. She also holds the Project Management Professional (PMP) designation from the Project Management Institute (PMI).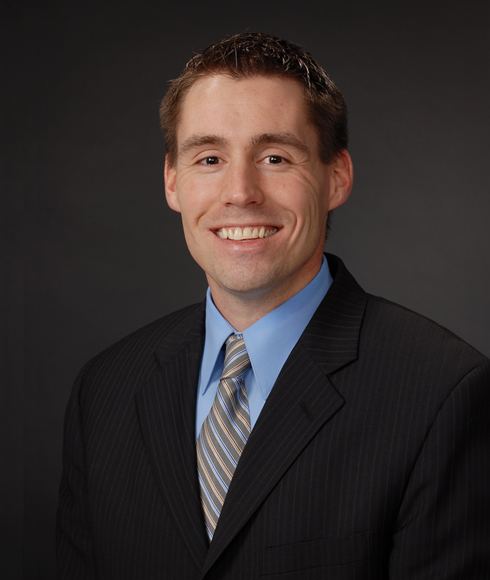 Mike Cauley
Principal Advisor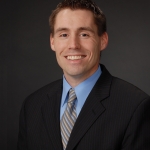 Mike Cauley
Principal Advisor
---
Mike has been providing mergers and acquisitions, financial services, planning, and various market intelligence services for the AEC industry for over 10 years. Mike also has experience in financial management, engineering and design, and owner's representation across the real estate, private equity, construction, and infrastructure design sectors.
Mike has worked with Morrissey Goodale for numerous years across several capacities including as a Subconsultant and Contractor on engagements and initiatives, Principal Consultant, and in the past heading up its M&A services. He has specialized with Morrissey Goodale in the development and delivery of M&A, financial services, and market intelligence services.
With respect to M&A, Mike has years of experience leading, facilitating, and assisting business acquisitions and sales both in and out of the AEC industry. In total, he has worked on in excess of 100 contemplated and realized business acquisitions, sales, and M&A transactions. Over the years, he has immersed himself in the acquisitions and sales marketplace, its activity, and related analytics; developed and implemented numerous tools, products, processes, and systems to better and more efficiently serve clients and the process; performed valuation and pricing estimates; and facilitated and assisted on a number of successful transactions on behalf of both buyers and sellers.
Outside of M&A, Mike also has years of experience providing comprehensive financial services related to both company operations and planning as well as for specific transactions, and developing and delivering on various types of market intelligence studies and market evaluations for AEC client firms.
Mike earned his master's degree in business administration (MBA) with a concentration in corporate and entrepreneurial finance from Boston College and a bachelor's degree in civil and environmental engineering from Northeastern University.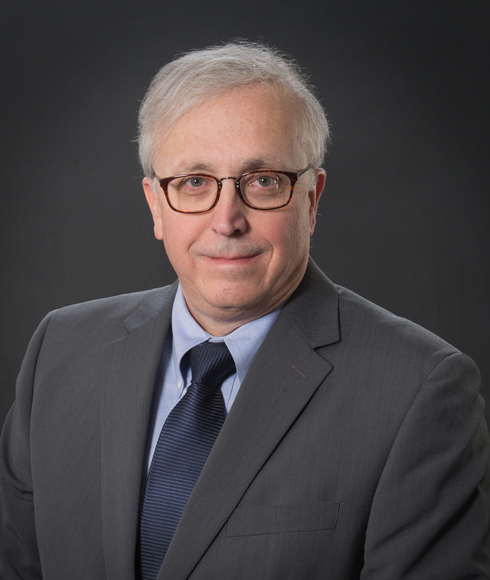 Jeff Lookup, CM&AA
Principal Consultant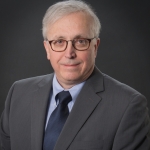 Jeff Lookup, CM&AA
Principal Consultant
---
Jeff leads strategy and M&A engagements for North American and overseas clients. He has over 30 years' experience in sales and operations within the consulting engineering and construction industry.
Before joining Morrissey Goodale, Jeff was Director of Strategic Growth and Development for KCI Technologies (ENR # 77). In that capacity, he was responsible for firm-wide strategic growth initiatives, including all long-range and annual corporate, business unit, and regional business planning. He also oversaw the firm's M&A program. During his tenure, the firm grew top-line revenue an average of 15% per year by expanding into new markets through organic growth and acquisition. Jeff personally initiated acquisitions of six firms and led their integration in the Mid-Atlantic, Southeast, and Texas. He was also responsible for establishing several new offices as part of KCI's corporate growth strategy.
Prior to his time at KCI, Jeff was Chief Operating Officer at Erdman Anthony, one of the top design firms in the U.S.
Jeff currently serves on the Boards of several national and local professional and civic organizations. He has been featured at many AEC seminars and conferences, presenting on the topics of Strategy and M&A.
Jeff completed the Chief Marketing Officer and Competitive Strategy Programs at Northwestern University Kellogg School of Management, received a certificate in Business Management from St. John Fisher College, and earned a Bachelor of Science degree in Civil and Environmental Engineering from Clarkson University.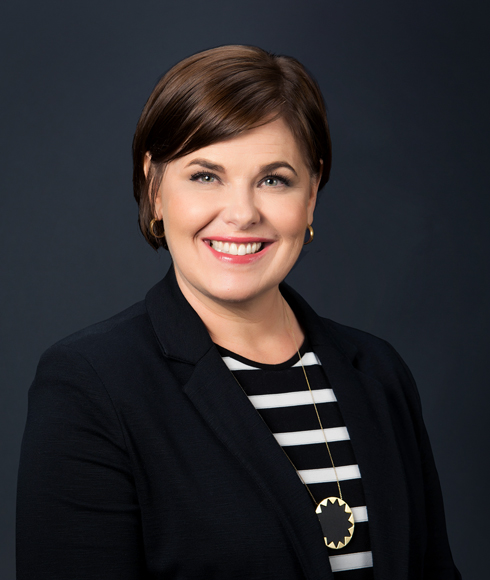 Corinne McCanse
Director – Events & Education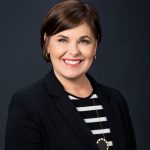 Corinne McCanse
Director – Events & Education
---
Corinne's experience in event marketing runs deep, beginning with her post as hotel liaison for Swiss-based Globus and Cosmos Tours. She spent years as a travel director for corporate events and later launched her own catering and personal chef business before joining Sprint Corporation, designing and managing their most high-profile and business-critical events.
From large-scale incentive trips—think Super Bowl, Sundance, and Rolling Stone concerts—to elite and intimate board of director retreats and investor meetings, Corinne's creativity, client service, and meticulous attention to detail make her event programs both original and completely seamless. Corinne's passion for the culinary arts and entertaining savvy, flawlessly executed with grace and ease, has earned her a reputation as a cultural arbiter of style and a go-to source for the media. Her 360° vendor and corporate experience, combined with her unique aesthetic sensibility and business acumen, result in events that are noteworthy and memorable affairs.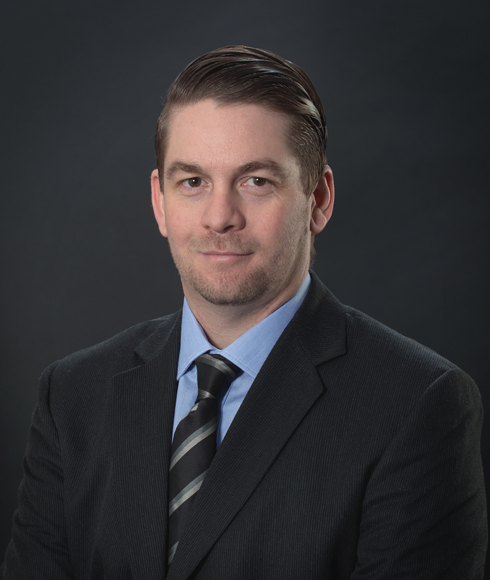 Frank Rivelli
Executive Recruiter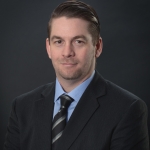 Frank Rivelli
Executive Recruiter
---
Frank is an executive search consultant with experience in all facets of recruiting for executive-level, technical, and business development professionals in the fields of architecture, engineering, and construction. He has served a wide range of clients across the U.S. in an array of design specialties, including senior housing, laboratory and research facilities, oil and gas, educational, healthcare, multi-family, retail, hospitality, commercial, governmental, industrial, sports, and recreational facilities.
Prior to joining Morrissey Goodale, Frank established GCA International, a fully operational limited-liability company specializing in filling senior-level positions within the AEC industry. Frank was responsible for accounting, budgeting, and payroll, and he administered brand-building initiatives. Frank liaised with clients, handling executive searches and overseeing contract recruiters. He provided sourcing, recruiting, and human resource consulting services to AEC clients at a national level.
Before establishing GCA, Frank was Project Operations Manager with a management consulting and executive search firm specializing in filling executive-level positions in the AEC industry.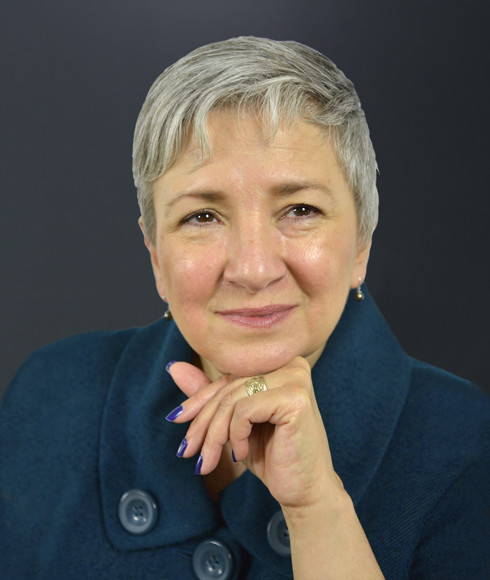 Margaret Mendoza, PE
Associate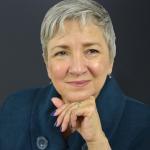 Margaret Mendoza, PE
Associate
---
Margaret is a registered professional engineer in Texas and California. She has more than 20 years of experience in the engineering consulting industry including significant design experience in the land development, transportation, and environmental sectors. In addition to her technical expertise, Margaret is a developed project manager with strong written and verbal communication skills. She excels at research in her ability to develop, organize, analyze, and thoughtfully present complicated data.
Margaret lived abroad for eight years in Taipei, Taiwan where she was able to balance global travel with leadership roles in several non-profit organizations. While there she also provided intercultural training to expatriates arriving in Taiwan. Margaret is fluent in English and Spanish.
Margaret received her Bachelor of Science in Civil Engineering from the University of Texas at Austin.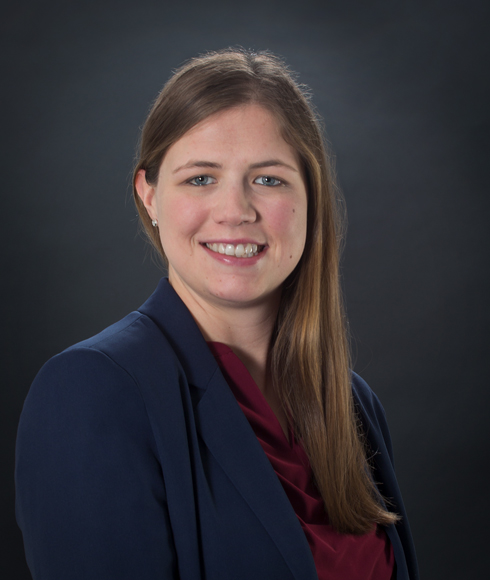 Virginia Nolan
Recruiter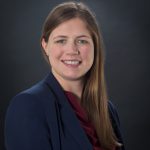 Virginia Nolan
Recruiter
---
Virginia provides executive search services for architecture, engineering, and environmental consulting firms. She earned dual Business degrees in Marketing and Hospitality from the University of Massachusetts.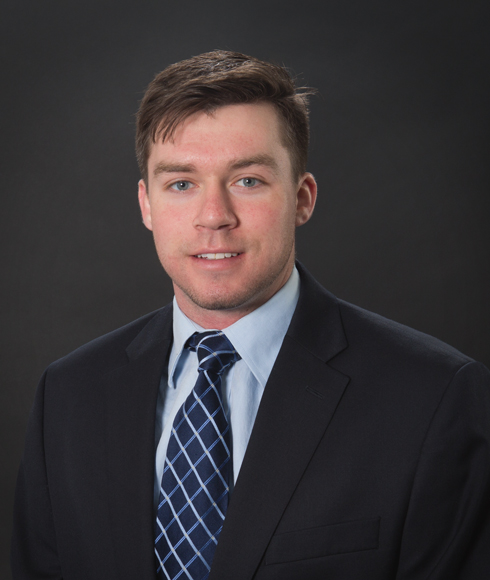 Peter Frank
Research Manager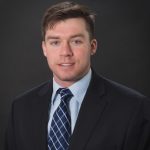 Peter Frank
Research Manager
---
Peter specializes in merger & acquisition research and market research in the AEC industry. He also provides support on strategic business planning and client perception research projects. Peter received his Bachelor of Science in Business Administration from Bryant University.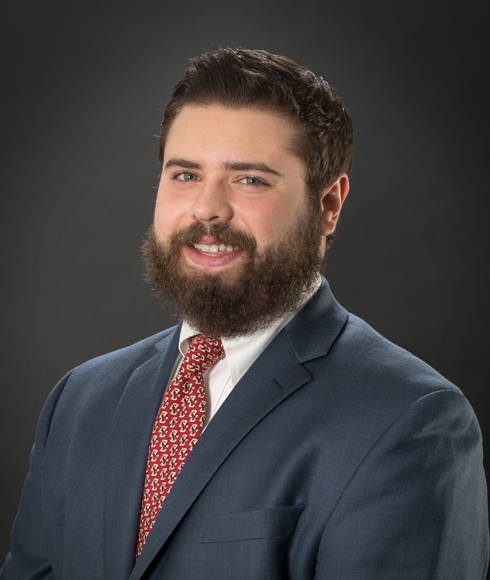 Jackson Walsh
Senior Consultant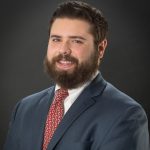 Jackson Walsh
Senior Consultant
---
Jackson specializes in strategic business planning and merger & acquisition research for AEC firms. He also provides support for business valuation services and market research in the AEC industry. Jackson received his Bachelor's Degree in Economics from Boston College.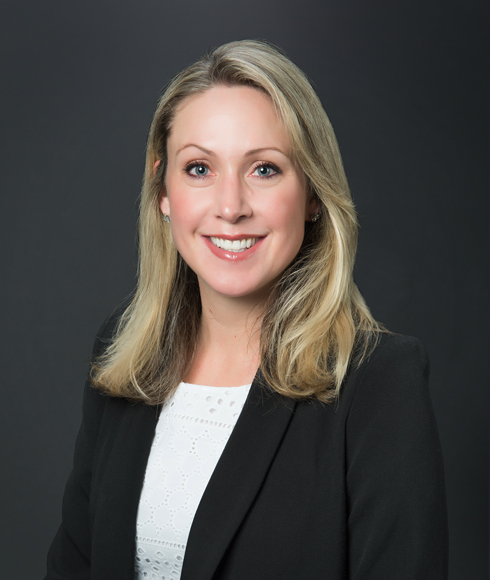 Jill Bernazzani
Events Marketing and Promotions Manager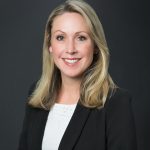 Jill Bernazzani
Events Marketing and Promotions Manager
---
Jill comes to us with twenty years of marketing and sales experience. Her main areas of focus included large hospital systems, pharmaceuticals, and start-up imaging companies. She is a native of the Northwest but was fortunate enough to spend six years in the greater New York City area before returning to Portland, OR.