January 24-25, 2018 • Intercontinental Miami • Miami, Florida
Are you interested in expanding into the Southeast through acquisition? Or are you based in the Southeast and considering a sale or merger?
If you are considering a firm sale or merger as an exit or growth strategy in Florida, Georgia, South Carolina, North Carolina, Alabama, Tennessee or Mississippi—then Morrissey Goodale's Southeast States M&A Symposium is for you.
Take a deep dive into M&A trends and practices
The Southeast States M&A Symposium is packed with proprietary M&A valuation and pricing content, timely discussions of M&A trends in the Southeast and nationally, in-depth explorations of M&A best practices, and highly-engaging and informative panel discussions of buyers and sellers.
Hear from experts about current trends in AE industry M&A and what the outlook is for M&A nationally and in the Southeast.
Understand the market for AE and environmental firms and what prices are reasonable to expect in the current economy.
Engage with deal-makers in interactive panels and open discussion forums.
THE networking event for M&A decision-makers
Connect with decision-makers from both national and regional firms that are interested in expanding in the South. Meet presidents and principals from Southeast state firms who want to learn more about the topic and who are considering or actively exploring a firm sale or merger.
EARLY BIRD PRICING
Through December 20 ………. $750
After December 20 ……………. $950
Your registration fee includes the welcome reception on January 24th, the full day of events and materials on January 25th, as well as breakfast, lunch, and a post-conference cocktail reception. Attendance is limited to 75 registrants.
"The M&A Symposium was a great and informative event."
Pat Moyer
CFO, Garcia and Associates
What People Say
Insightful, current market information and great networking event.

Rick Wilcox

VP Strategic Development, Atwell-Group, LLC

Extremely informative event that helped to develop a comprehensive understanding of the M&A activity and process specifically for AE firms.

Christopher Chivetta

President, Hastings+Chivetta Architects

An especially unique event that features industry leaders who have a proven track record of success through M&A.

Talin Espinoza

SVP of Strategic Growth, Twining, Inc.

What a knowledgeable team of presenters.  Great content and very helpful in providing the framework to pursue M&A activities.

Laura Knight

Director, Finance & Accounting, CPP Incorporated

The Western States Symposium gave us direct access to experts to help us better understand the value of our firm and the most effective divestiture strategy

Henry Pontarelli

Vice President, Lisa Wise Consulting

This symposium exceeded my expectations by not only including experts in the field of M&A, but by also including firms who shared all aspects of their merger or acquisition in panel sessions.

Dawn Antonucci

Executive Vice President/Principal, Towill, Inc.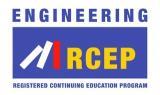 Morrissey Goodale has met the standards and requirements of the Registered Continuing Education Program. Credit earned on completion of this program will be reported to RCEP. Certificates of Completion will be issued to all participants. Complaints regarding registered providers may be sent to RCEP at www.RCEP.net.