January 24-25, 2018 • InterContinental Miami • Miami, Florida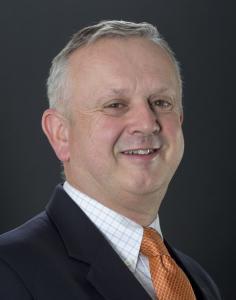 Mick Morrissey
Managing Principal, Morrissey Goodale
For over twenty years, Mick has been advising architecture, engineering, planning and environmental consulting firms. Prior to co-founding Morrissey Goodale LLC, Mick served as Director of Strategic Growth for PBS&J, one of the nation's leading EA firms. For a decade before that he developed and led the premier management consulting business serving the AEP & Environmental Consulting industry. Mick speaks regularly on the topics of strategic planning, mergers and acquisitions, organization structure and leadership development and transition.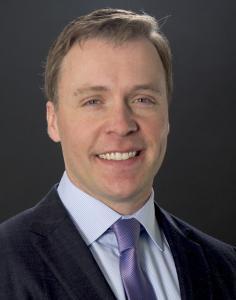 Nick Belitz, CVA
Principal, Morrissey Goodale
Nick heads Morrissey Goodale's buy-side merger and acquisition practice, and is also involved in the firm's sell-side engagements, financial advisory, and strategic business planning projects. His expertise lies in financial analysis, forecasting, reporting, deal structure and strategic business analysis. Previously, Nick worked as an analyst for Encana Oil & Gas. Prior to that, he developed and oversaw construction of light industrial projects in the Western United States while at Ascendant Development Corporation.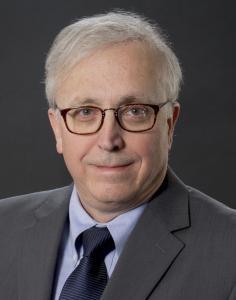 Jeff Lookup
Principal Consultant, Morrissey Goodale
Jeff leads strategy and M&A engagements forNorth American and overseas clients. He has over 30 years' experience in sales and operations within the consulting engineering and construction industry. Prior to joining Morrissey Goodale, Jeff was Director of Strategic Growth and Development for KCI Technologies (ENR # 77). He was responsible for firm-wide strategic growth initiatives, including long range and annual corporate, business unit and regional business planning. He also oversaw the firm's M&A program.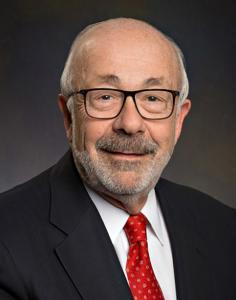 George E. Christodoulo
Partner, Lawson & Weitzen, LLP
George E. Christodoulo is a corporate lawyer who has spent over thirty-five years in private practice. He has extensive experience in providing legal services to a/e/c firms on a national basis, with an emphasis on ownership transition, mergers and acquisitions, fiduciary duties of directors, professional licensure and termination of principals. He has completed over 160 transactions among AEC firms in the US and Canada, representing both buyers and sellers.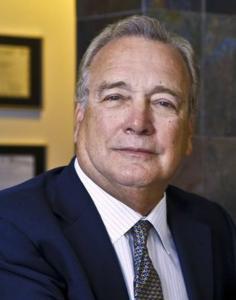 Dickerson Wright, PE
Chairman, CEO, NV5
Dickerson has over 35 years of uninterrupted experience managing and developing engineering companies. In 1993 he founded US Laboratories, and served as CEO through its initial public offering in 1999 and ultimate sale to Bureau Veritas in 2002. He served as the CEO of Bureau Veritas, and developed the company's US operations through strategic acquisitions and follow-on growth. Dickerson then served as the CEO of Nova Group Services, Inc., a private equity sponsored engineering and consulting services company, prior to joining with NV5, where he has served as Chairman and CEO since its inception in 2009.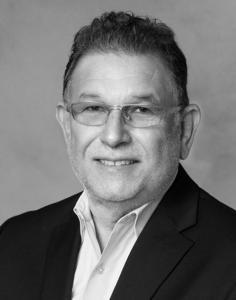 Jose L. Estevez, AIA LEED AP
Principal, NELSON
Jose is one of the founding partners of MGE, a leading regional South Florida healthcare design firm based in Coral Gables, FL. In the summer of 2017, Jose and his team merged MGE with national architecture, design, and consulting services firm, NELSON (Philadelphia, PA). Jose will speak to the lessons he and his team learned through the firm sale process and subsequent integration.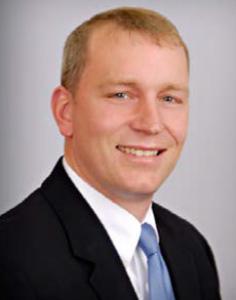 Matt Gough
Senior Vice President/Partner, Ames & Gough
Matt provides service to a group of mid-size to large design-firm clients, as well as manages the firms contractors professional program. He frequently conducts risk management seminars for clients and industry trade associations. Additionally, Matt oversees new business development for Ames & Gough. He is very involved in various American Council of Engineering Companies (ACEC) chapters, including being a member of ACEC National's Management Practices Committee.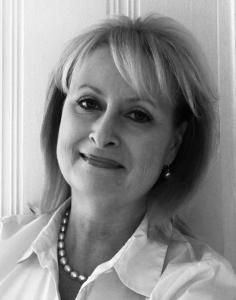 Rene Mathews, PE
Vice President Business Development, Mathews Consulting, a Baxter & Woodman Company
In 1998, Rene founded Mathews Consulting, a South Florida engineering consulting firm specializing in municipal water, wastewater, stormwater and roadway infrastructure projects. Over the course of 18 years, the firm grew conservatively—from a 1 person firm to over 15 engineers, construction managers and support staff, with gross revenues of over $4M. In 2016, Rene and her partners approved an acquisition by Baxter & Woodman, a 200+ employee firm in the Chicago region. Viewed as a "win-win", Baxter & Woodman gained presence in the Southeast, and Mathews Consulting expanded their client services twofold.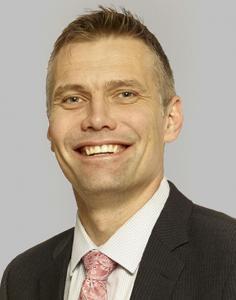 Bjorn Morisbak
Vice President Acquisitions and Strategic Planning, Stantec
Bjorn has been with Stantec for 18 years, and during his tenure the company has grown to over 22,000 employees. In his current role, he leads discussions with target companies and their advisors, and directly oversees the acquisitions from early discussions to closing activities and integration. Experienced in valuations, financing, negotiations, change management and integration, Bjorn has led project teams overseeing over 75 transactions – from simple group employee hires of a dozen individuals to several large acquisitions of up to 7,000 staff.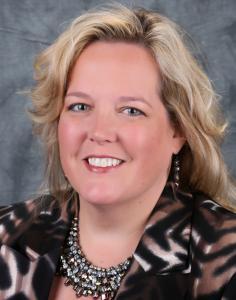 Gayle Packer
Executive Vice President, Chief Administrative Officer, Terracon
Gayle joined Terracon in 2004 and was named the director of corporate services in 2008. In addition to managing the corporate services office, she facilitates Terracon's acquisition program. Since 2005, Gayle has coordinated the acquisition and integration of over 40 companies with 100 new offices added to Terracon. Gayle is a member of the Executive Committee and also serves on the Board of Directors.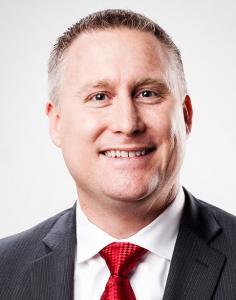 Eddie Shasek
Projects Director, BST Global
Eddie has spent the past 20 years focused on systems development, implementation and integration. Eddie joined BST Global in 2006 and has helped define BST's project delivery methods focusing on efficient and predictable results for software implementation and system integration projects. In addition to Eddie's project delivery oversight and leadership responsibilities, he often acts as a direct project manager on system and data integration projects supporting the success of corporate mergers for both acquired and acquiring firms.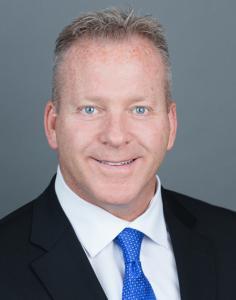 David M. Sullivan, Jr., CPA
Partner, DGC
David is a partner in the firm's commercial business group and has approximately 30 years of experience providing audit and advisory services to closely-held and family-owned businesses in a variety of industries. David co-leads DGC's Architecture & Engineering practice and represents firms across the country. He and his team have advised on over 100 M&A transactions of AE & environmental consulting firms.
Stay informed about the latest additions to the 2018 Southeast States M&A Symposium – sign up for email updates, and you'll receive announcements as we finalize the agenda and add speakers and panelists.
EARLY BIRD PRICING
Through December 20 ………. $795
After December 20 ……………. $995
Your registration fee includes the welcome reception on January 24th, the full day of events and materials on January 25th, as well as breakfast, lunch, and a post-conference cocktail reception. Attendance is limited to 75 registrants.
"A great way to get up-to-date on M&A trends and deal pricing stats. The speakers and panelists provided usable information and the receptions were enjoyable and productive!"
Keith Marcott
Executive Vice President, Trihydro
What People Say
The whole seminar was great, and the best part was the terrific panel of experienced buyers (and even a seller) who graciously shared their lessons and stories. Their willingness to give us the real truth was invaluable.

Gregg Ten Eyck

President, Leonard Rice Engineers, Inc., Denver, CO

The seminar delivered what it promised. Deep dive into the specific region, but also thorough overview of the entire M&A process. Excellent networking opportunities throughout the event were a bonus. Good investment for newbies and veterans alike.

Rod Sommer

CEO, LJB Inc.

This is the first time that I have attended a regional M&A seminar for our industry. The regional information presented was uniquely valuable-well done gents!

Glenn Fishler

President & CEO, BSI EHS Services and Solutions, San Jose, CA

Extremely informative event that helped to develop a comprehensive understanding of the M&A activity and process specifically for AE firms.

Christopher Chivetta

President, Hastings+Chivetta Architects

An especially unique event that features industry leaders who have a proven track record of success through M&A.

Talin Espinoza

SVP of Strategic Growth, Twining, Inc., Long Beach, CA

What a knowledgeable team of presenters.  Great content and very helpful in providing the framework to pursue M&A activities.

Laura Knight

Director, Finance & Accounting, CPP Incorporated